Turkish Angora Kittens
We have kittens available.
Male blue silver tabby - Sold
Male Black silver tabby - Sold
female black silver tabby mackerel - Under evaluaton
female black silver tabby classic - Under Evaluation



Litter born on september 9th. One of the girls will stay with us, which one this will be has not been decided yet.

Would you like to have more information and/or would you like to meet him (and us) feel free to Contact us.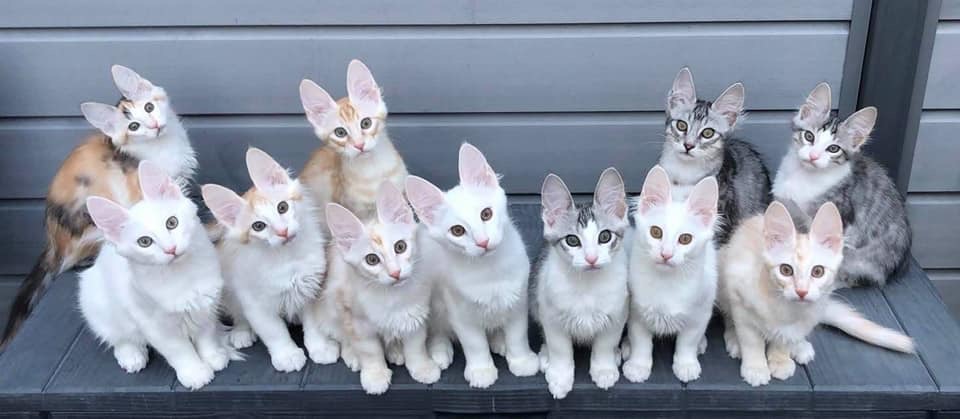 Picture of our M and N litter 2019
More information? please contact us via +31 (0) 628680610 or sent us an

This email address is being protected from spambots. You need JavaScript enabled to view it.

Our future plans


Below you will find plans we want to make in the future.
We totally depend on our cats if they agree with this ;-)
The date will be posted as soon as we can confirm.
If you are interested in a kitten of one of the combinations planned, you can contact us.
IW QGC Havvanurs No Cure for Crazy x LA BW SGC Havvanur's Hammer Time
LA BW SGC Havvanur's Jigglypuff x Etonnant Epic Elmo
Havvanurs Pussycat Doll x Etonnant Epic Elmo